A Victorian Science Fiction Adventure by Gary Alan Ruse
THE BOLD AND OFFBEAT GENRE OF

HAS A GREAT NEW SET OF HEROES!

Can Star Captain Demetrius Cogswell and his crew save England, Earth and the rest of the solar system?

* * * * *

An epic Steampunk adventure. In 1880 the captain and crew of a steampowered

British starship must battle a deliciously despicable villain, rescue the

kidnapped Queen of England and thwart an alien invasion from outer space.
Now you can read the book based on the motion picture screenplay!
EBOOK AT

AMAZON.COM

CLICK HERE

EBOOK AT

BARNES & NOBLE

CLICK HERE

EBOOK AT

SMASHWORDS

CLICK HERE
OR FOR THE TRADE PAPERBACK EDITION, CLICK HERE
Watch the trailer on YouTube! Click HERE
Read Tony Cole's review and others! Click HERE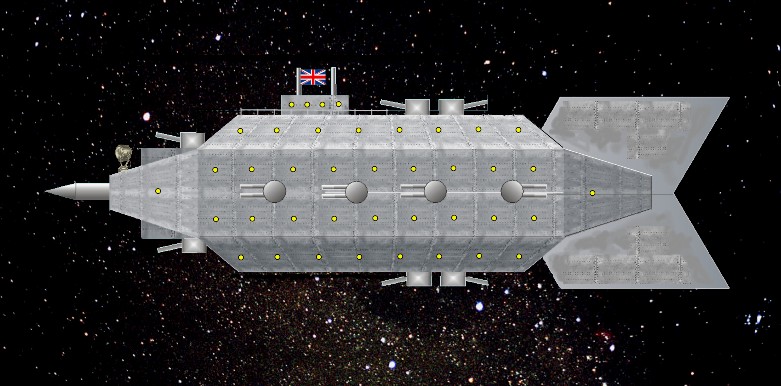 The HMS Perseverance
Gary Alan Ruse is the author of seven published novels and many stories in magazines and anthologies.
His webpage is here: GaryAlanRuse.com
WGA registered
Film Representation: Mark Pavlovich of Character Talent, Hollywood CA, phone 714-749-2532
or email him at Mark@CTATalent.com
All content including images and concept Copyright 2010 , 2012 and 2013 by Gary Alan Ruse. All rights reserved.
Midi music file Majestic orchestrated by David Alexander Madore. All rights reserved.